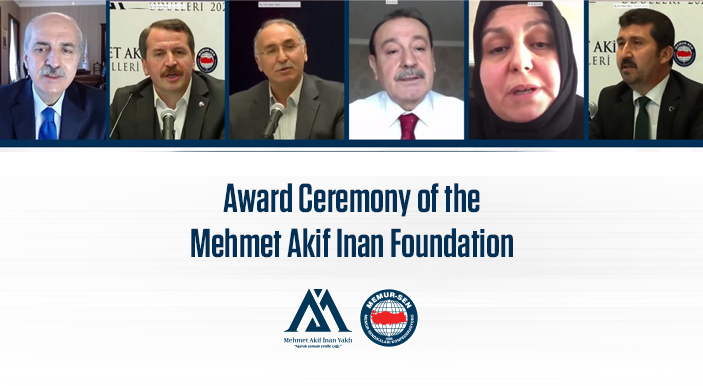 Award Ceremony of the Mehmet Akif Inan Foundation
---
13.02.21, Saturday
The 2nd Mehmet Akif Inan Foundation Awards Ceremony, organized by the Mehmet Akif Inan Foundation, was held in the form of video-conference.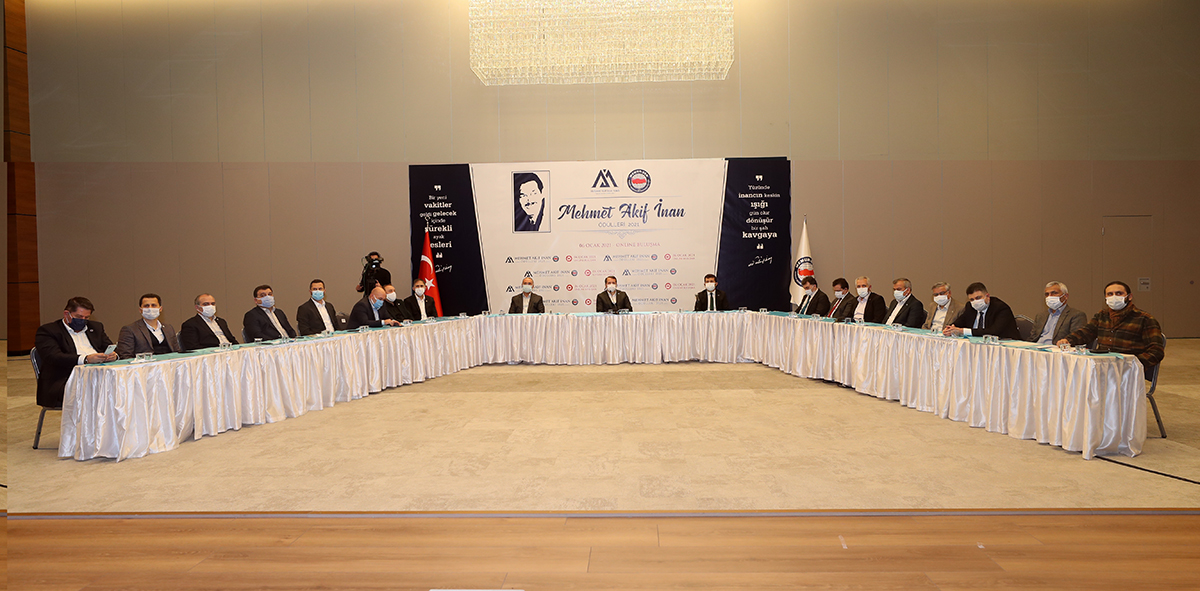 Within the framework of the program the awards winner were as below. The Culture, Art and Literature Award went to Mehmet Doğan; the Working Life and Labor Award went to Fatma İçuz, Success and Encouragement Award went to Özdemir Bayraktar, the International Value Award went to Raid Salah, the Jury Loyalty Special Award went to Asım Gültekin and the Outstanding Service Award went to Recai Kutan. 
The awards ceremony of the Mehmet Akif Inan Foundation was attended by the chairman of Memur-Sen Ali Yalçın, Memur-Sen Executive Board Members, the heads of affiliated unions,
Mehmet Akif Inan Foundation President Ahmet Ozer, Mehmet Akif Inan's daughter Banu Inan and his brother Dr. Ahmet İnan, ASBU Rector and Akif İnan Awards Jury President Prof. Dr. Musa Kazım Arıcan, and AK Party Deputy Chairman Prof. Dr. Numan Kurtulmuş. 
The program began with a documentary on the life of Mehmet Akif İnan. 
Addressing the participants, the President of Memur-Sen, Ali Yalçın expressed his gratitude to all the participants: "In a period where the Covid-19 pandemic makes our lives difficult, we must go on with our activities and programs under certain constraints. In accordance with the will of the founding pioneers, we continue to fight with the greatest determination to ensure the defense of the workers' rights".