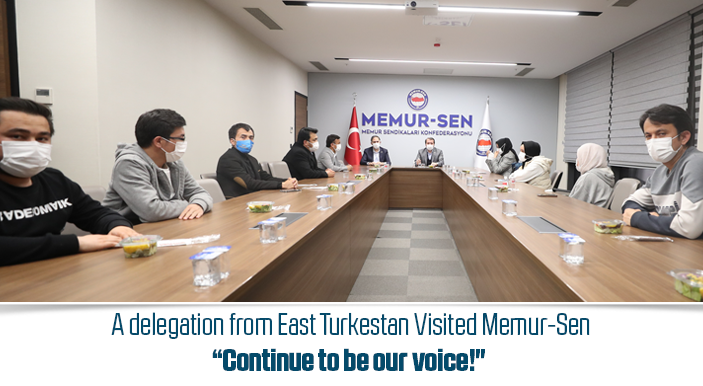 A delegation from East Turkestan Visited Memur-Sen "Continue to be our voice!"
---
24.02.21, Wednesday
A delegation from East Turkestan living in Turkey and whose relatives are detained in the East Turkestan concentration camps by the Chinese government was welcomed by Mr. Ali Yalçin and Mr. Semih Durmuş at the headquarters of the Memur-Sen Confederation.  
Welcoming the delegation and listening to their expectations, the president of Memur-Sen, Mr. Ali Yalçın, recalled that the Memur-Sen confederation has never been silent on the issue of East Turkestan and that it has always been in the to keep this issue on the agenda. Mr. Yalçın said: "The question of East Turkestan is a question of humanity rather than of kinship or religious fraternity. More than 10% of the population is held there in concentration camps. An open policy of genocide and assimilation is underway. It is impossible for us to remain silent in the face of this. We have raised our voices several times in the past for East Turkestan and we will raise it again. We will not remain silent on this subject".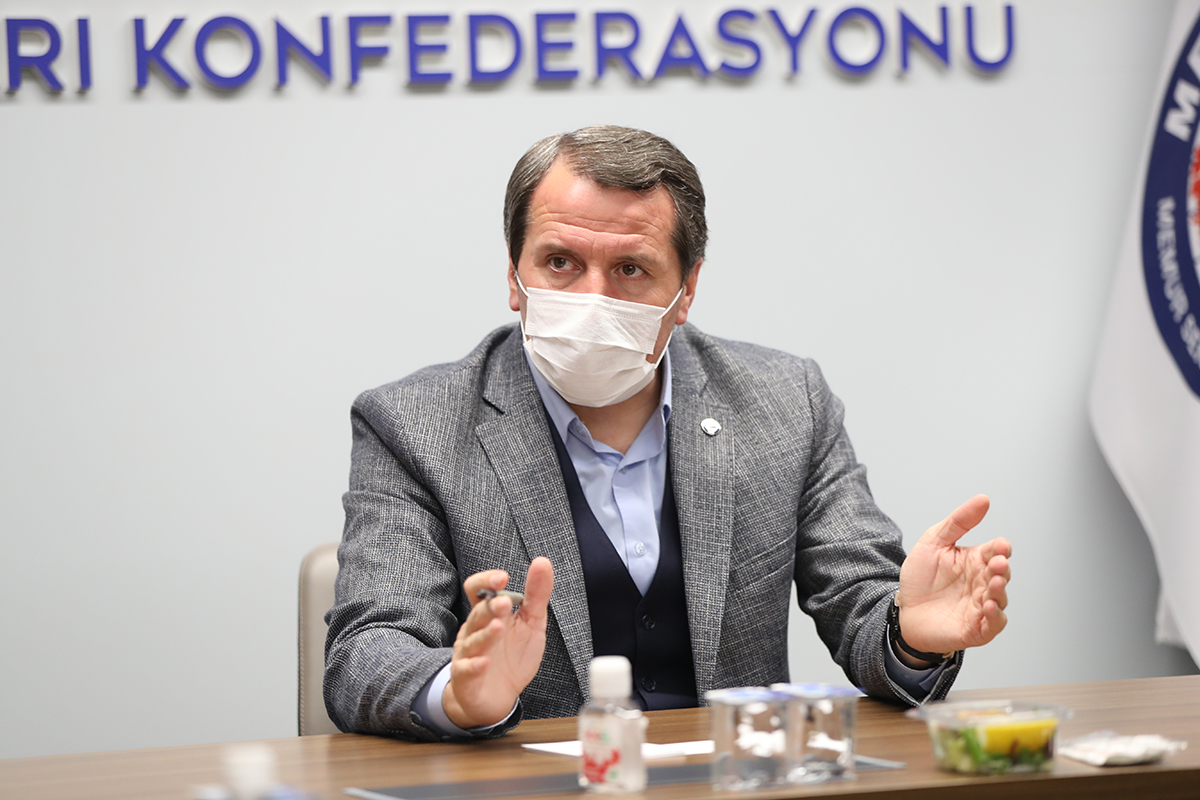 China clearly pursues a policy of assimilation 
Turks in the Uyghur region, struggling to make their voices heard, said China displays a despotic government in their homeland and stressed that the positive image reflected in the media is unreal. 
The delegation also said that Uyghur Turks are constantly monitored with facial recognition systems and cameras in the neighborhoods and areas where they live, they are forced to connect GPS to vehicles, there are security checkpoints, police at all crossings and public transport points. 
The delegation also pointed out that the Chinese administration rewards the denunciation of men and women wearing beards and headscarves and that young Uyghur women are forced to marry the Chinese. 
The Uyghur delegation said there were unimaginable excuses such as having a welding machine among the reasons why the Chinese administration had used excuses to keep Uyghur Turks in concentration camps; Having a lot of children, not drinking alcohol, not smoking, going to mosques, praying, fasting, listening to religious sermons, speaking in the mother tongue at school, growing a beard, wearing religious clothes , not attending compulsory propaganda classes, etc. 
Noting that Uyghurs were subjected to countless torture and violence in concentration camps, residents of East Turkestan said they had been unable to hear their families and relatives for years and that many of them had been taken to concentration camps. The delegation submitted a detailed report on the matter to Mr. Ali Yalçın, President of Memur-Sen.