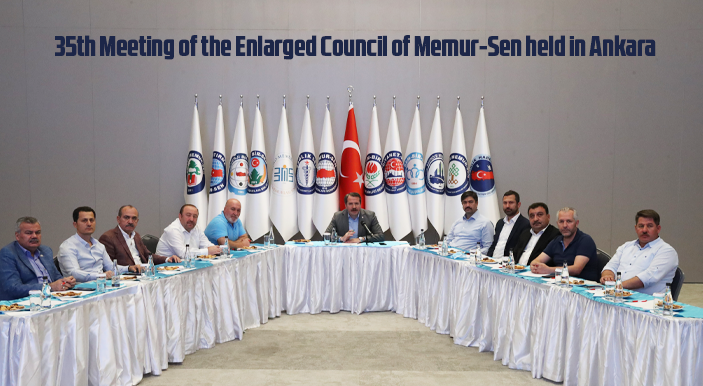 35th Meeting of the Enlarged Council of Memur-Sen held in Ankara
---
26.08.21, Thursday
The 35th Enlarged Council Meeting of Memur-Sen was held in Ankara under the agenda of the signing of the collective agreements for the years 2022 and 2023. Chaired by Ali Yalçın, the meeting was attended by the leaders from the 81 provinces, the presidents of Memur-Sen affiliated unions and the members of the Memur-Sen Board of Directors.
Following the official signing of the collective bargainig Agreement, Memur-Sen hailed "a historic agreement". The President of the Memur-Sen Confederation, Ali Yalçin, welcomed "a viable compromise", which also included "provisions on wage improvements for public employees". Nevertheless, a lot of work was done beforehand to bring the demands to the Government.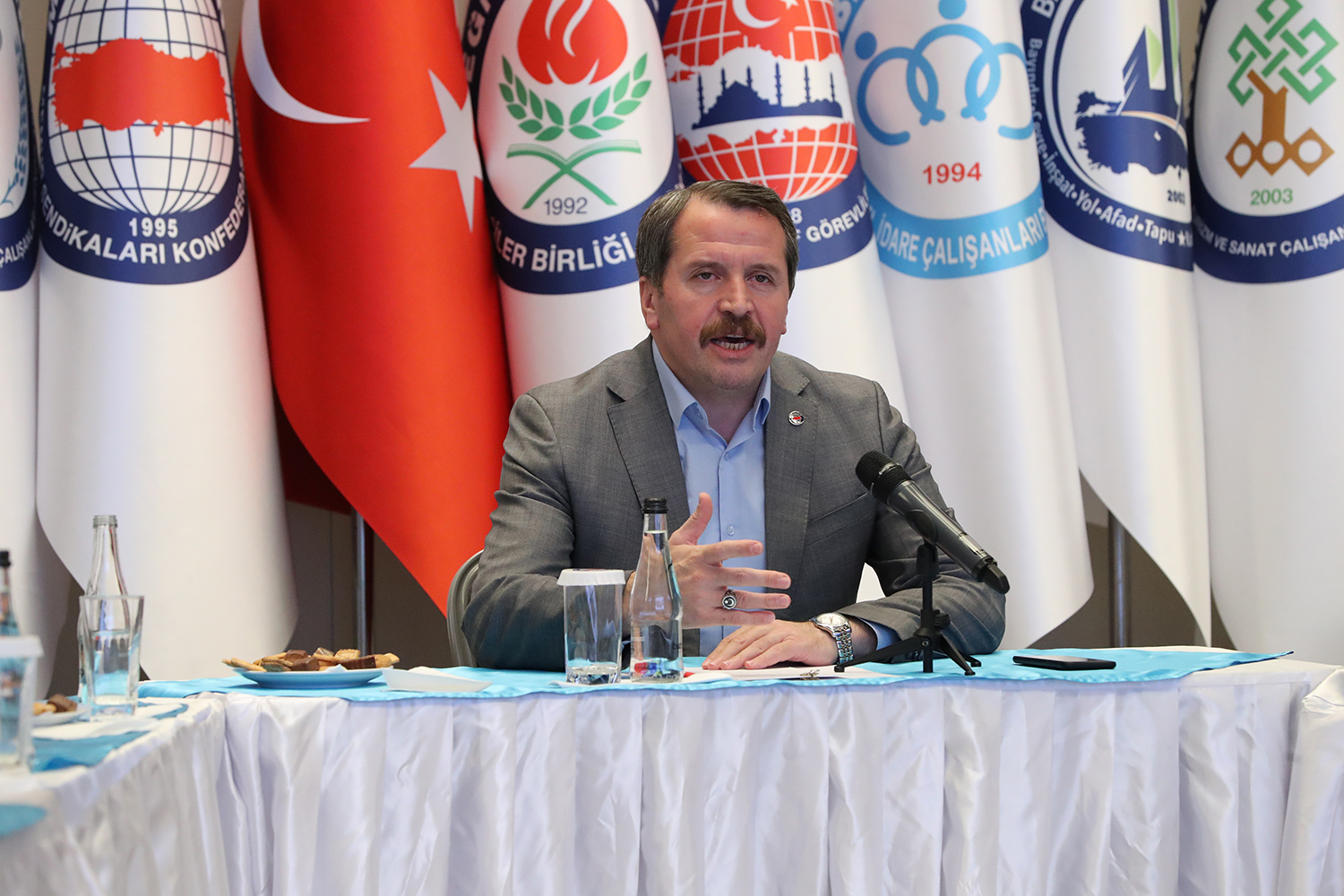 "As trade unionists, we would have liked more," said Memur-Sen President Ali Yalçin. "But we have obtained a general increase in salaries of between 30% and 40% and there are times when it is necessary to conclude" and "this was the moment to conclude", he insisted, saying he was "very proud that Memur-Sen knows how to be very firm in negotiations and at the end to act on the compromise, because it is positive for the workers".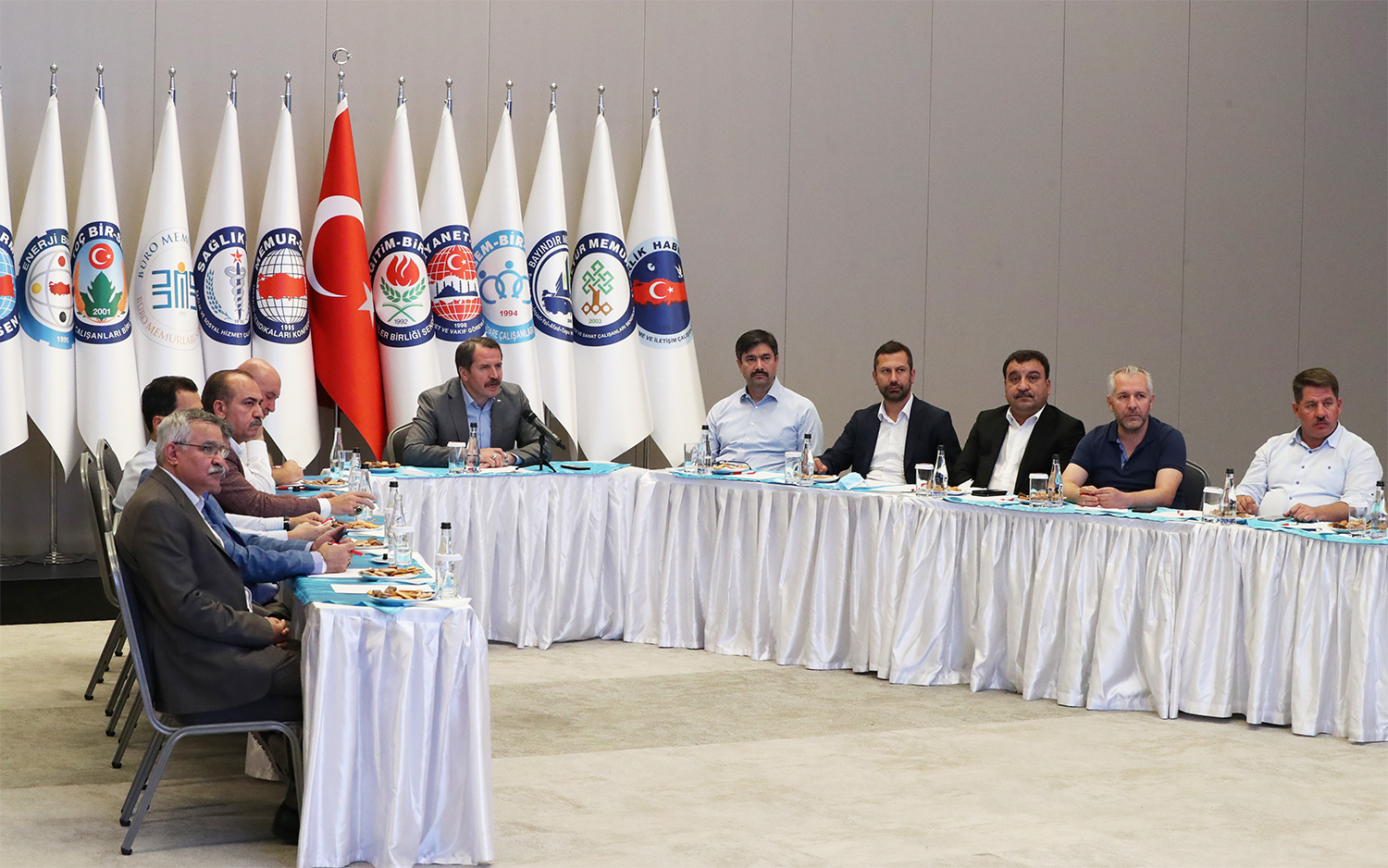 Sharing his conclusions with the provincial representatives, Ali Yalçın said: "In addition to the general salary increase of 5+7% for 2022 and 8+6% for 2023, we have also obtained significant advances in terms of allowances for all public employees as well as a commitment from the government to increase retirement allowances and raise the coefficients of bonuses by grade and level of function, during the year 2022," he said.