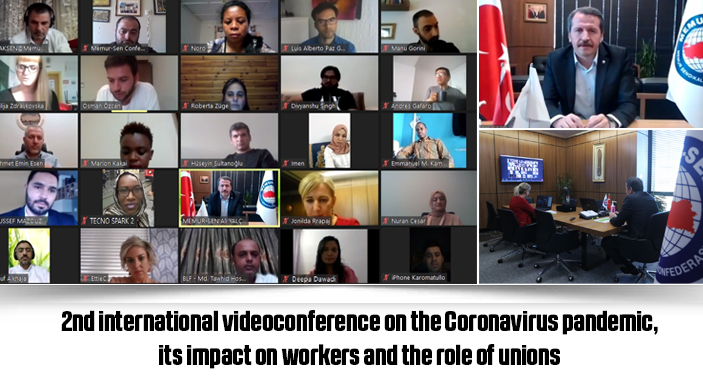 2nd international videoconference on the Coronavirus pandemic, its impact on workers and the role of unions
---
27.10.20, Tuesday
Ali Yalçin, president of the Memur-Sen confederation, gathered with trade union representatives from the 2nd international training group on "trade unionism and social policy" by videoconference. The second phase of the videoconference entitled "The Coronavirus pandemic, its impact on workers and the role of unions" took place with the participation of 20 young union representatives from 17 countries.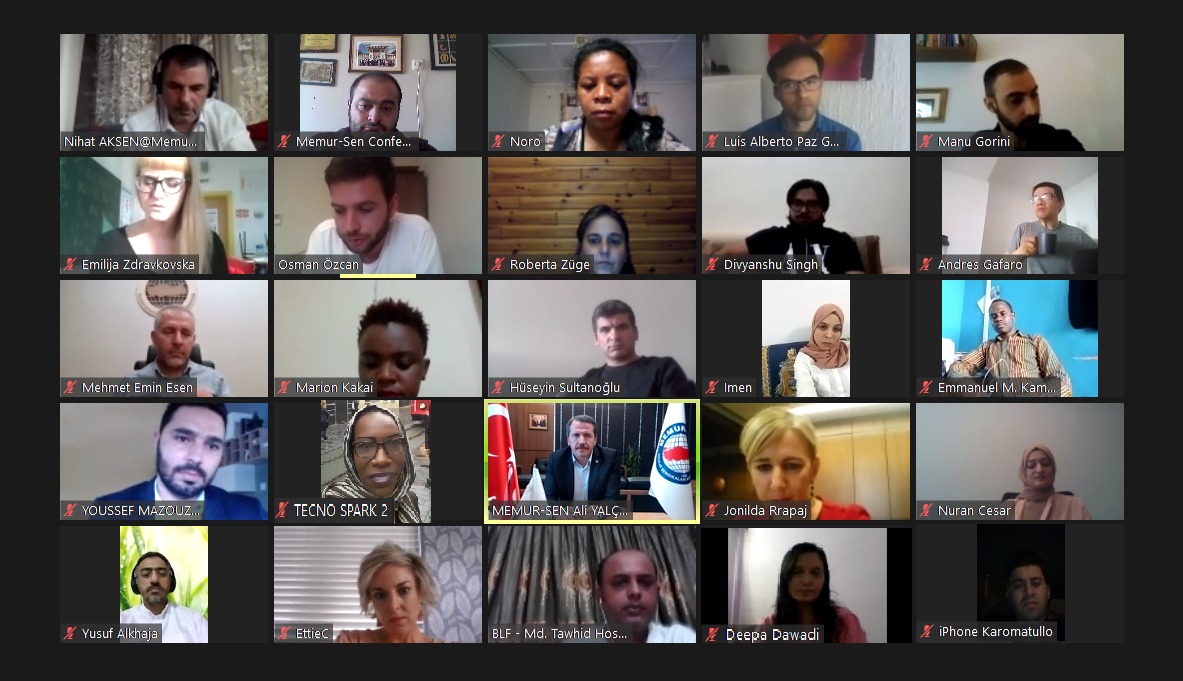 The second group of the international training on trade unionism and social policy organized in partnership with the Institute of Public Administration for Turkey and the Middle East (TODAIE), met online with the president Mr. Ali Yalçın to discuss the impact of the pandemic on the world of work.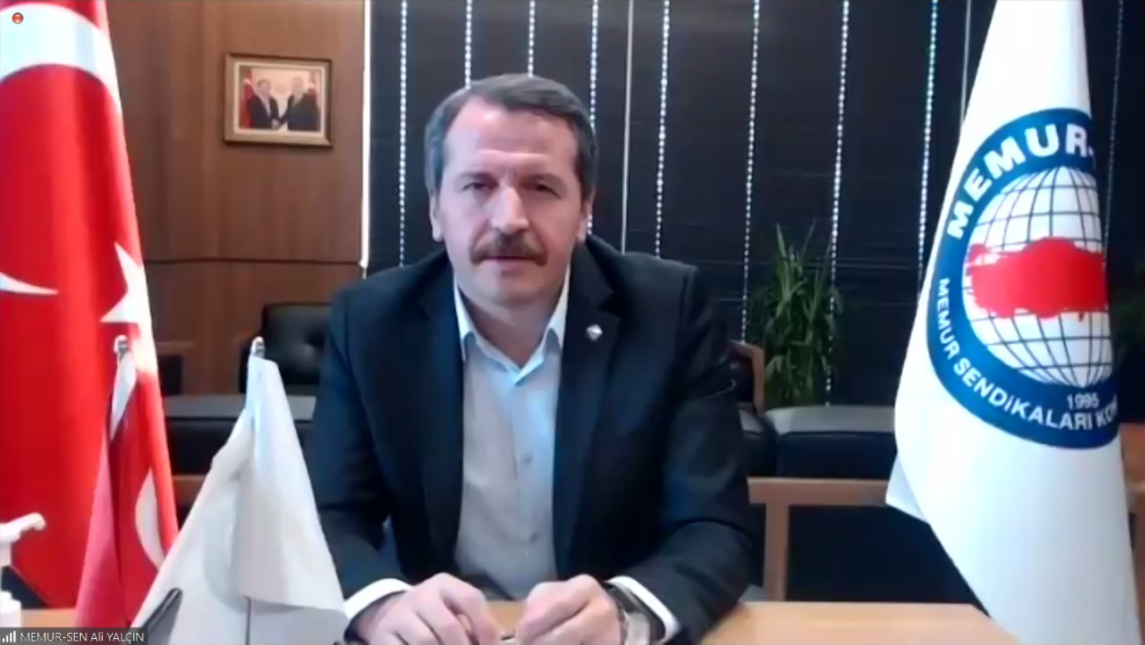 In his speech, President stressed the importance of international cooperation: "Dynamic measures must be taken if effective and lasting results are to be achieved. Multilateral cooperation and international solidarity are essential to mitigate the effects of the social and economic crisis engendered by the covid-19 pandemic" he said. 
The meeting, which took place in a friendly atmosphere from beginning to end, allowed us to benefit from each other in the context of sharing experiences.