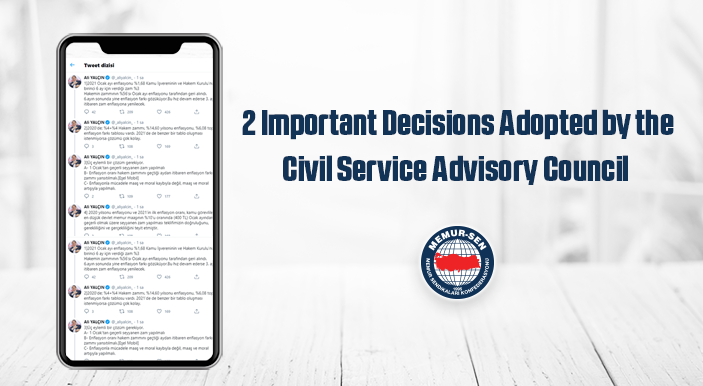 2 Important Decisions Adopted by the Civil Service Advisory Council
---
02.04.21, Friday
On the occasion of the first meeting of the Civil Service Advisory Council, important new measures were adopted on the two issues on the agenda.
In the meeting titled "Contracted Staff" and "Promotion and Career Advancement", Ali Yalçın, President of Memur-Sen, spoke about the employment of contracted staff as well as the demands of contract staff. He also explained the issues of promotion and advancement of civil servants.
Regarding the Contracted Staff, Yalçın mentioned the possibility of conducting a further study to address all aspects of the problems in order to provide sustainable solutions.  
At the end of the meeting, the decisions taken by the KPDK were shared in the evaluation made by Mrs. Zehra Zümrüt SELÇUK, Minister of Labor, Family and Social Services.
"In the KPDK, important steps have been taken in 2 areas, which were on the official agenda.
1- The creation of a commission to examine all aspects of contracted employment. The social partners will be associated with the work of the commission.
2- Provisions will be made so that the periodicity of internal reviews does not exceed 3 years, in the context of promotion / advancement. "