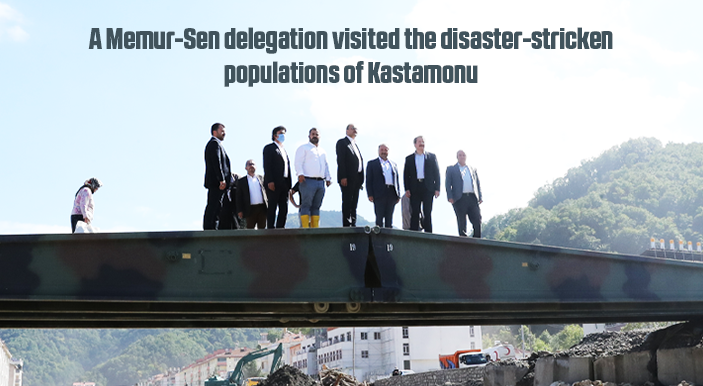 A Memur-Sen delegation visited the disaster-stricken populations of Kastamonu
---
10.09.21, Friday
A Memur-Sen delegation visited the flood-stricken people of Kastamonu, devastated by the floods of historic proportions caused by heavy rainfall.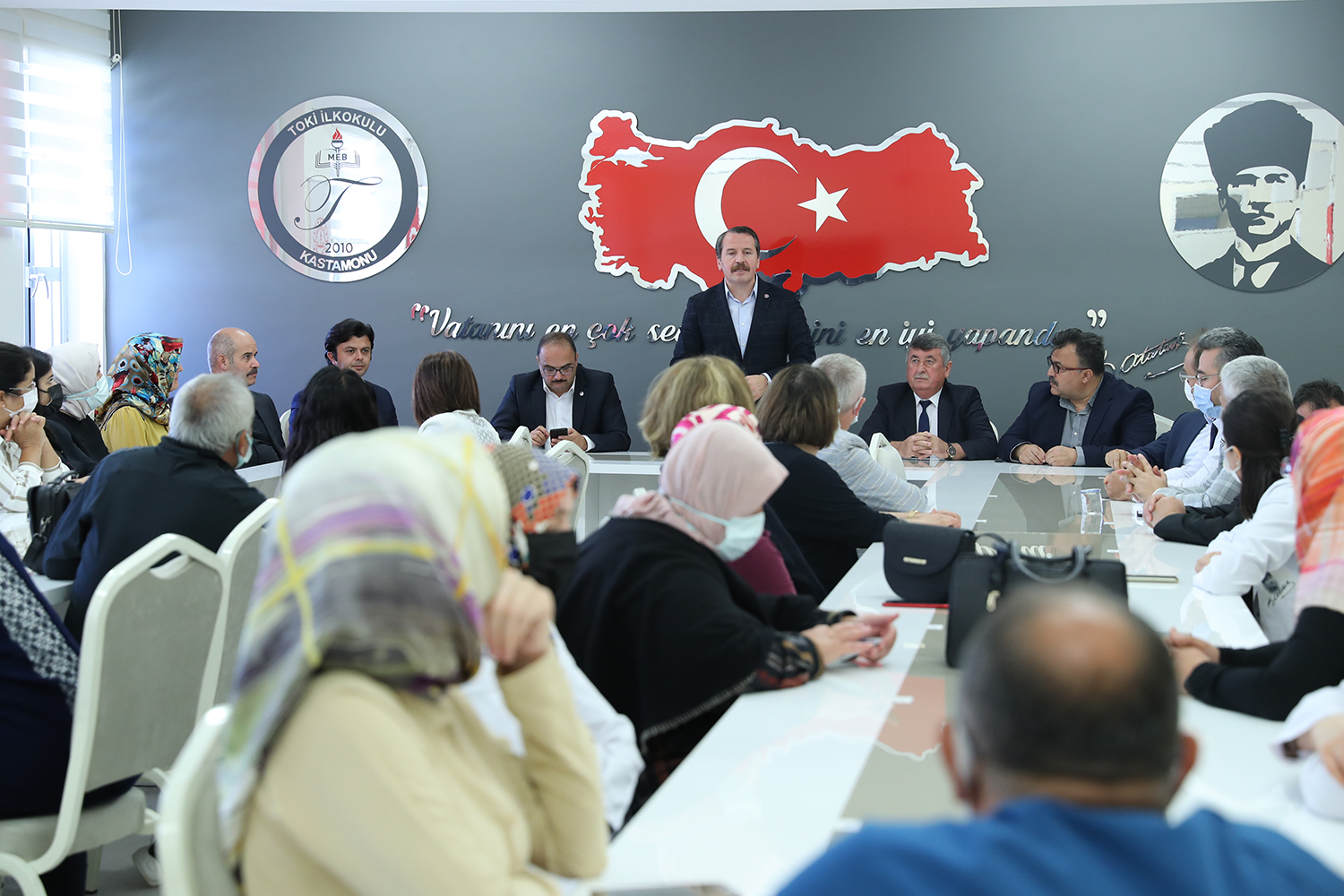 A Memur-Sen delegation, headed by its president, Ali Yalçın, and secretary general, Semih Durmuş, visited the disaster-stricken people of Kastamonu, affected by floods of a magnitude not seen in decades and whose death toll was reported to be 70. 
These floods, caused by intense rainfall in areas bordering the Black Sea, occurred at a time when Turkey was barely recovering from massive fires that killed eight people and devastated hundreds of thousands of hectares of forests in the southern tourist regions. 
The Memur-Sen delegation also visited one of the areas hardest hit by the floods, the Bozkurt district of Kastamonu province, where an eight-story apartment building collapsed. "Your pain is the pain of all of us," said Ali Yalçin.