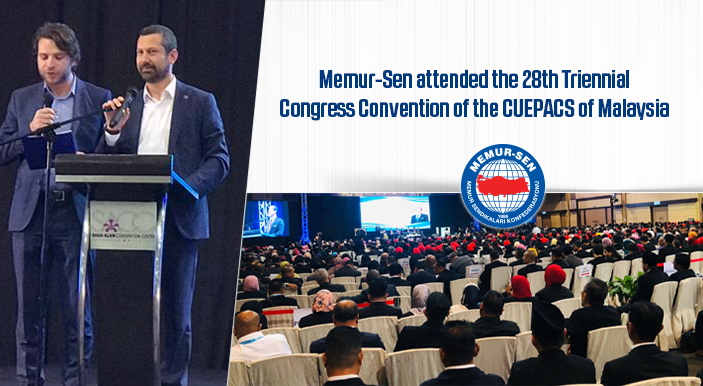 Memur-Sen attended the 28th Triennial Congress Convention of the CUEPACS of Malaysia
---
18.12.19, Wednesday
Memur-Sen delegation led by its Vice- President Soner Can Tufanoğlu attended the 28th Triennial Congress Convention of the Congress of Unions of Employees in the Public and Civil Services, Malaysia's CUEPACS.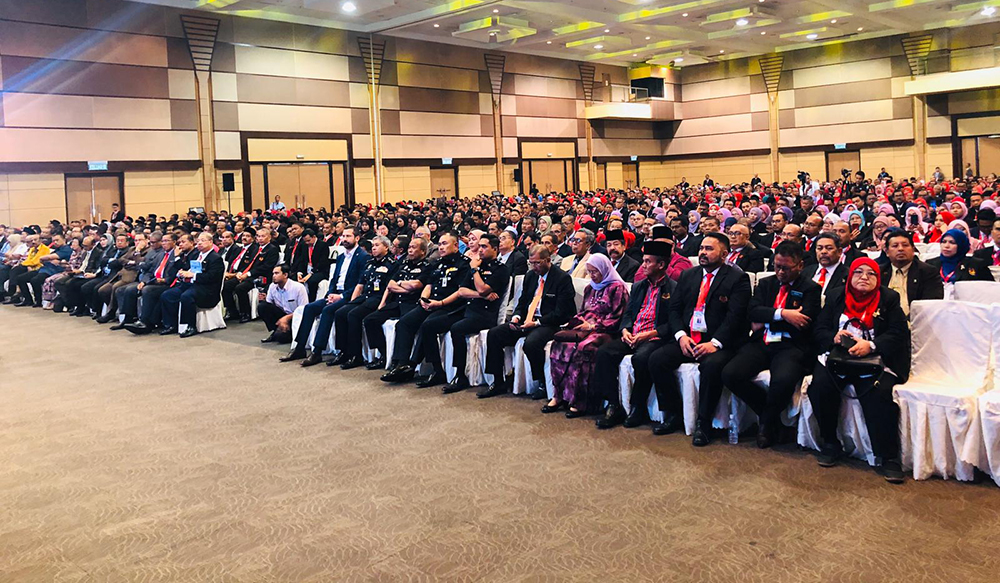 The conference was CUEPACS's triennial activity which focuses on current issues, at the same time the conference was attended by over 2000 delegates representing all the members from various Public Sector Trade Unions in Malaysia comprising of 1.6 million workers.
Speaking at the convention, the vice-president of the Memur-Sen confederation, Mr. Soner Can Tufanoğlu greeted the delegates and offered his best wishes to the members of the CUEPACS committee.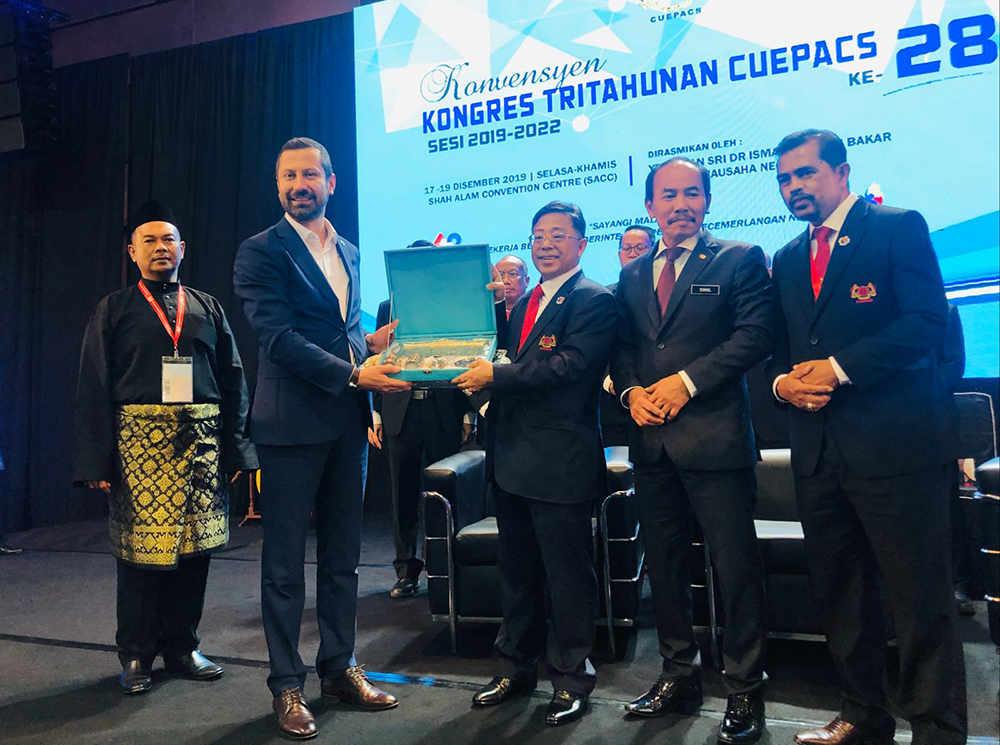 During the visit, the delegations stressed the need to strengthen their cooperation at the bilateral level, in particular through the sharing of good practices and the exchange of feedback.
"As 25 years of struggle and constant effort against poverty, injustices and social inequalities, Memur-Sen advocates for a better representation of workers in every sphere and believes that fundamental principles, rights of workers and social justice are prerequisites for building a fair world. We live in a world that invites us to more efforts and commitment to lead and accompany with any change and meet the expectations and aspirations of the working people. In both Asia and the rest of the world, globalization is accompanied by fundamental changes. In the context of these challenges, Memur-Sen intends to multiply partnerships to share expertise and experiences in order to achieve the ambitions of the Sustainable Development Program in the 2030 horizon." He also said.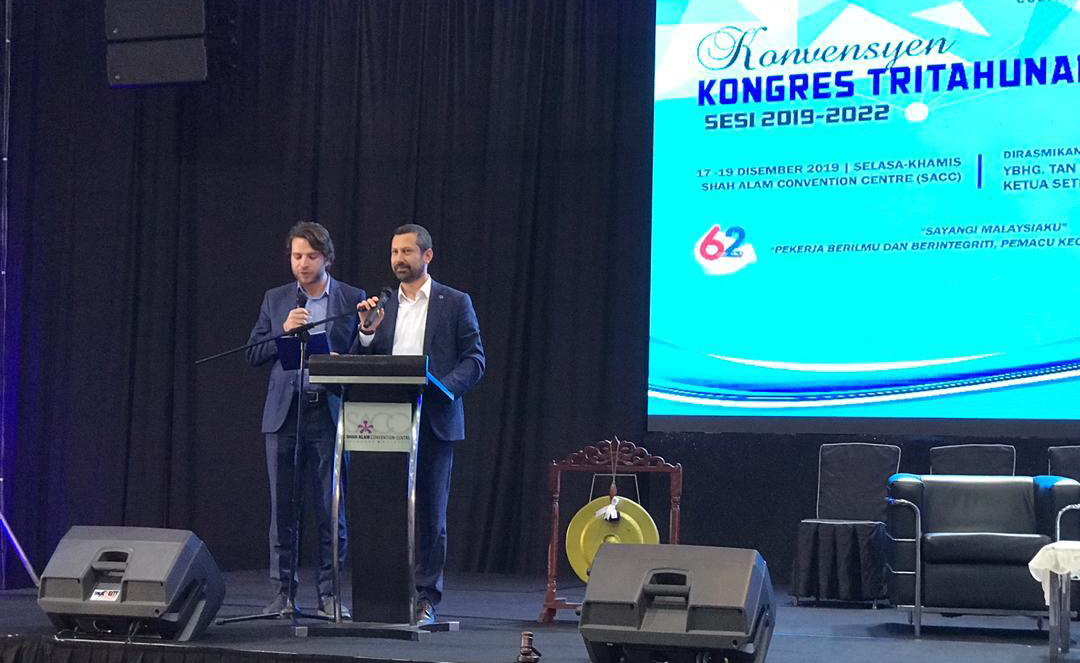 Lastly, Tufanoğlu extended warm greetings and felicitations to president of CUEPACS Datuk Azih bin Muda, the delegates and the participants and offered his wishes for the Congress all success.