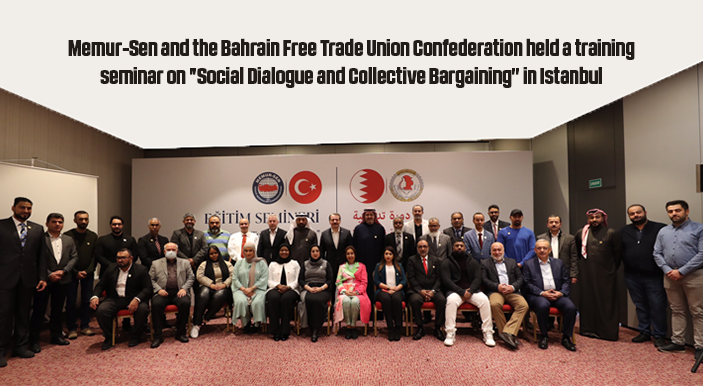 Memur-Sen and the Bahrain Free Trade Union Confederation held a training seminar on "Social Dialogue and Collective Bargaining" in Istanbul
---
30.11.21, Tuesday
Organized jointly by Memur-Sen and the Bahrain Free Trade Union Confederation (BFLUF), the training seminar entitled "Social Dialogue and Collective Bargaining" brought together trade union leaders from Bahrain in Istanbul.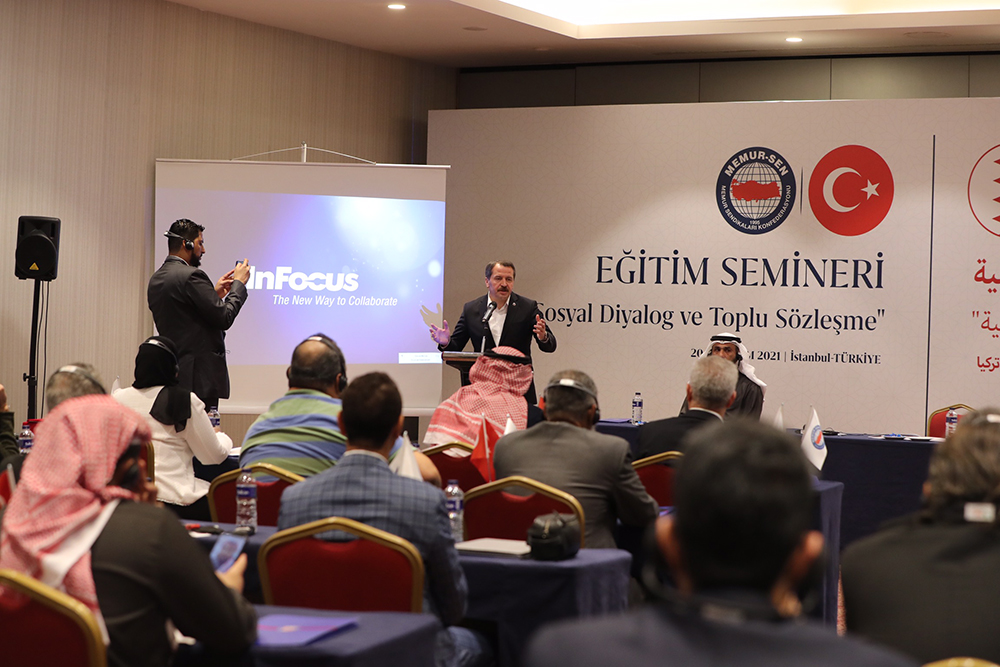 Indeed, this seminar allowed its participants to exchange on the experiences of each, their impact, and to identify good practices. It was also talked about good governance and margins of maneuver available to trade unions to carry out action, convergences and trade union solidarity.
In his opening remarks, Yalçın said, "Social dialogue is essential for the protection of workers, in its role as a vehicle for social progress, it must allow workers to share in the value of the wealth he or she has helped create."
BFLUF President Yakup Yusuf Muhammed said, "This program to which we have been invited is important in terms of the development of trade union activities in our country."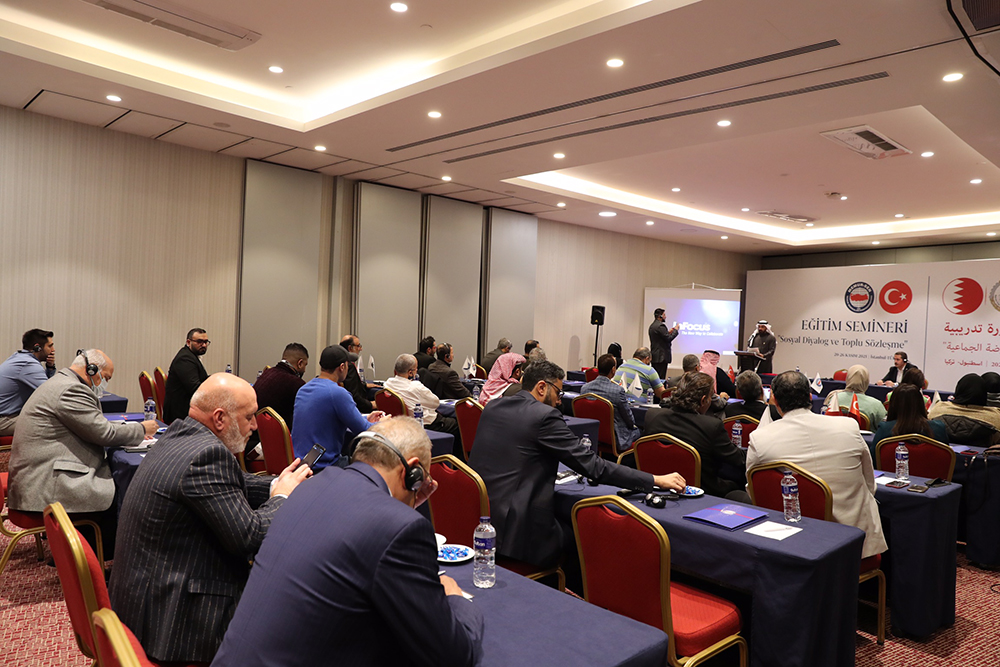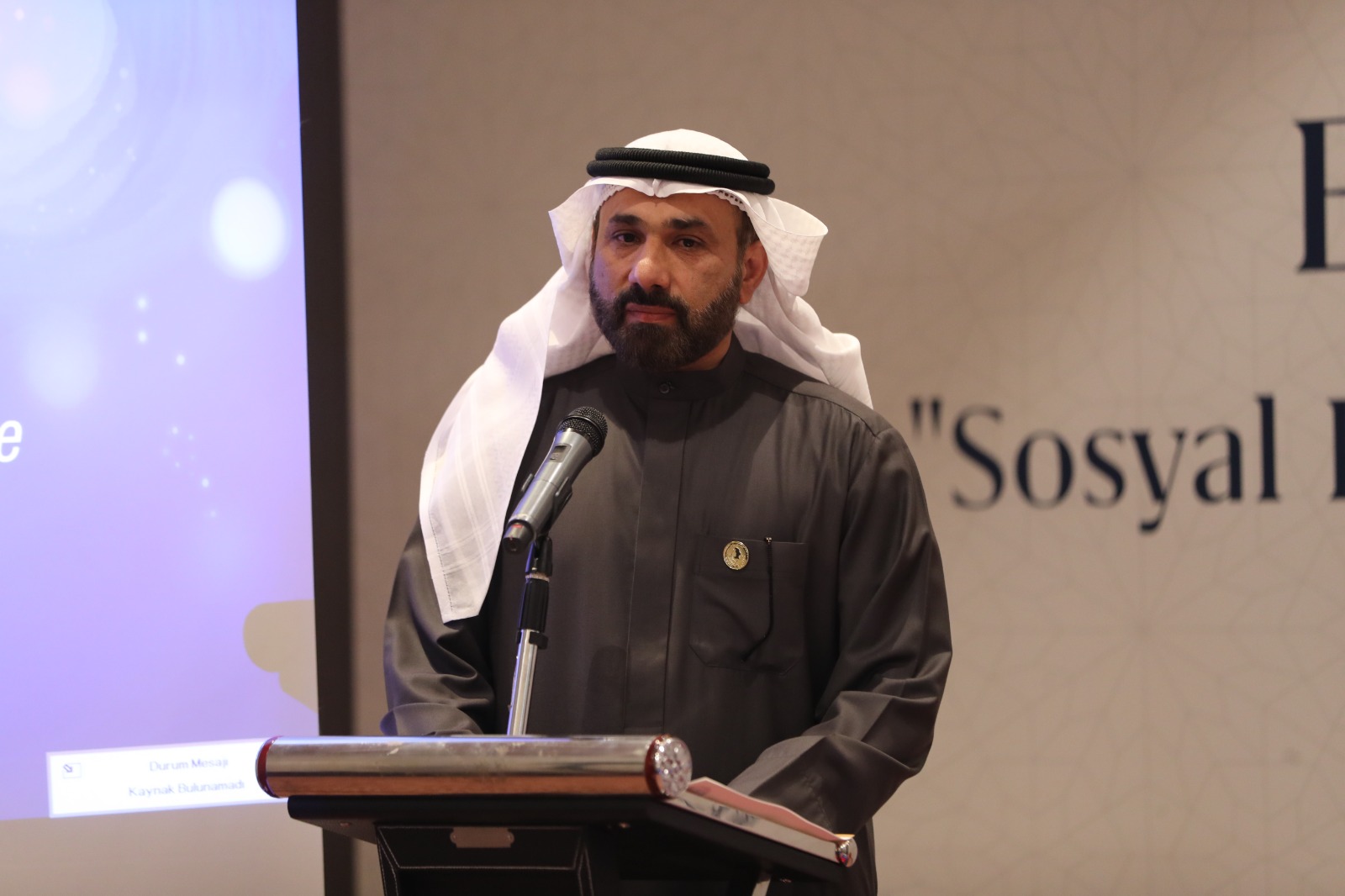 The training, spread over three days and separated into 5 themes, started with the theme entitled "The Global Economic System and its Future", facilitated by Prof. Dr. Mete Gündoğan. The second session, moderated by Prof. Dr. Erdinç Yazıcı, was on the topic of "Globalization and Trade Unionism". From its areas of struggle, locally, regionally and globally and the opportunities of cooperation between trade unions.
On the second day of the training, the first session facilitated by Kürşat Tutar, in charge of the Education and Social Affairs Department for the Hizmet İş Trade Union, was on the topic of "Turkish Trade Union Movement and Collective Bargaining". The second session, moderated by Fatih Mehmet Bakırtaş, was on "Social Dialogue and its Tripartite Structure".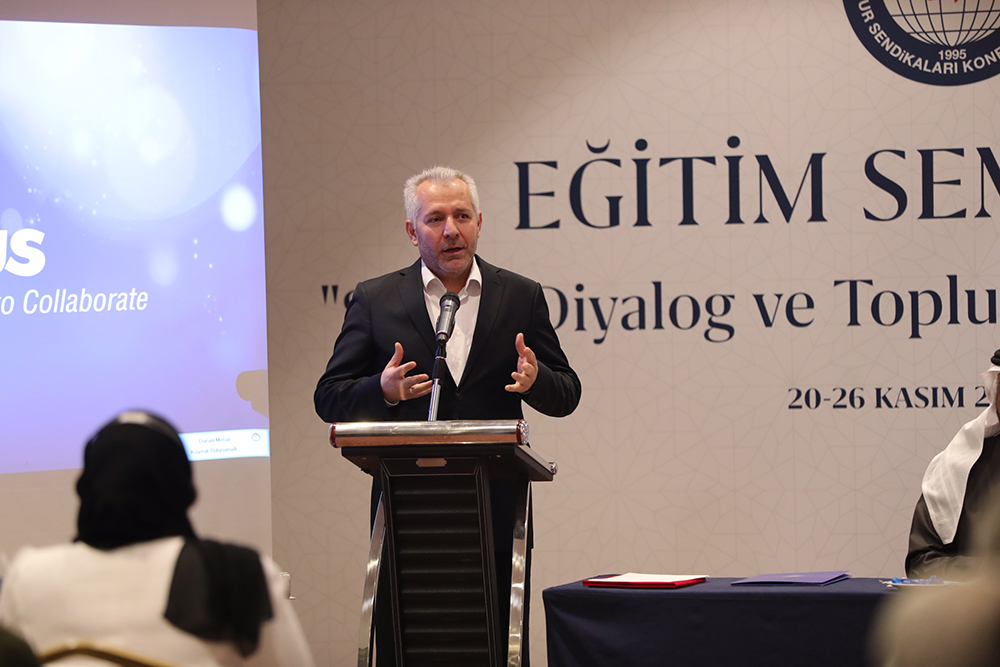 The only session on the last day of the training, facilitated by Fatih Öztek, was on the topic of "Future Strategies in Trade Union Struggle" in a rapidly changing world.
At the end of these 3 days of work, the trade union leaders from Bahrain and the delegation led by Ali Yalçın, president of Memur-Sen, accompanied by the vice-presidents, Haci Bayram Tonbul, Mehmet Bayraktutar and Mehmet Emin Esen, expressed their wish to strengthen their partnership and coordination of new projects.