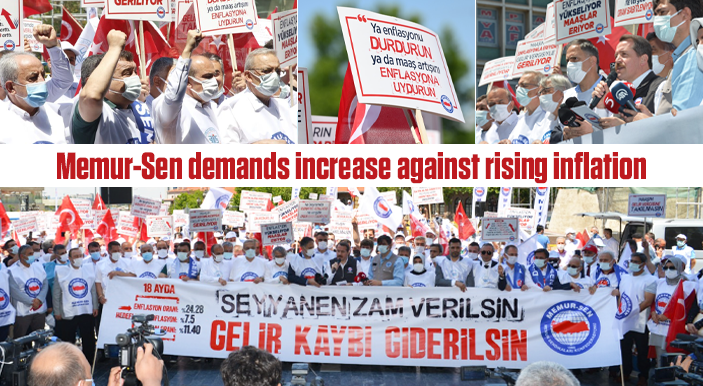 Memur-Sen demands increase against rising inflation
---
07.07.21, Wednesday
The Memur-Sen Confederation has carried out simultaneous and sustained protest actions across Turkey's 81 provinces to demand improved working conditions, wage increases and the introduction of social benefits.
Speaking at the protest demonstration, in Ankara, President Ali Yalçın said he was alarmed by the very high rate of inflation that continues to reduce the salaries of civil servants to "skin deep".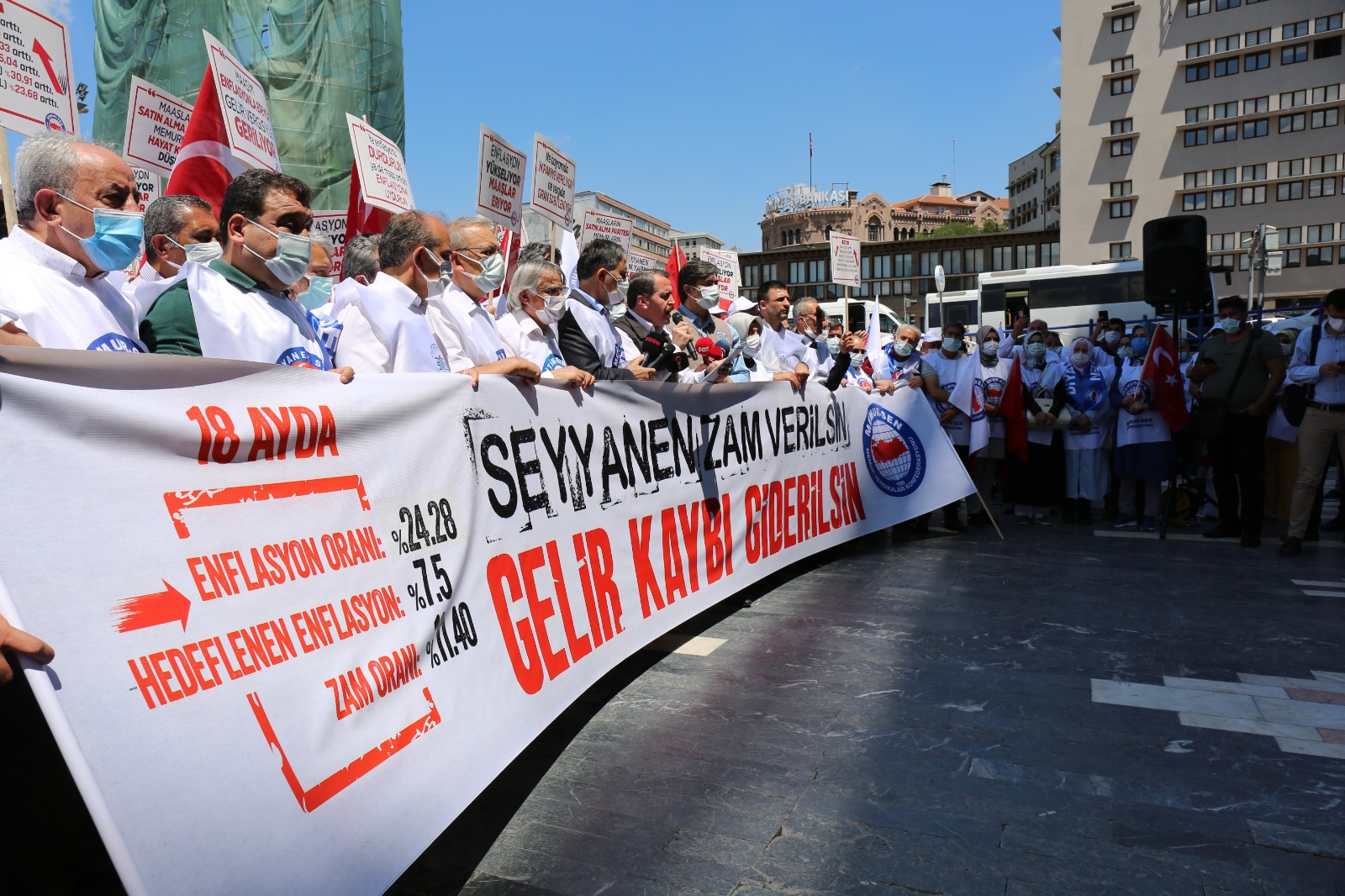 Recalling that in 2019, the collective bargaining had resulted, by decision of the Arbitration Council, on a 3% salary increase per semester, Memur-Sen President Ali Yalçın said he was very concerned about the inflation rate set at 1.94% for June alone, increasing by more than 18% on a year-on-year basis, adding that, "Civil servants' salaries continue to decline in real terms as their remuneration has declined by 20% compared to inflation, over the last 18 months. "He said.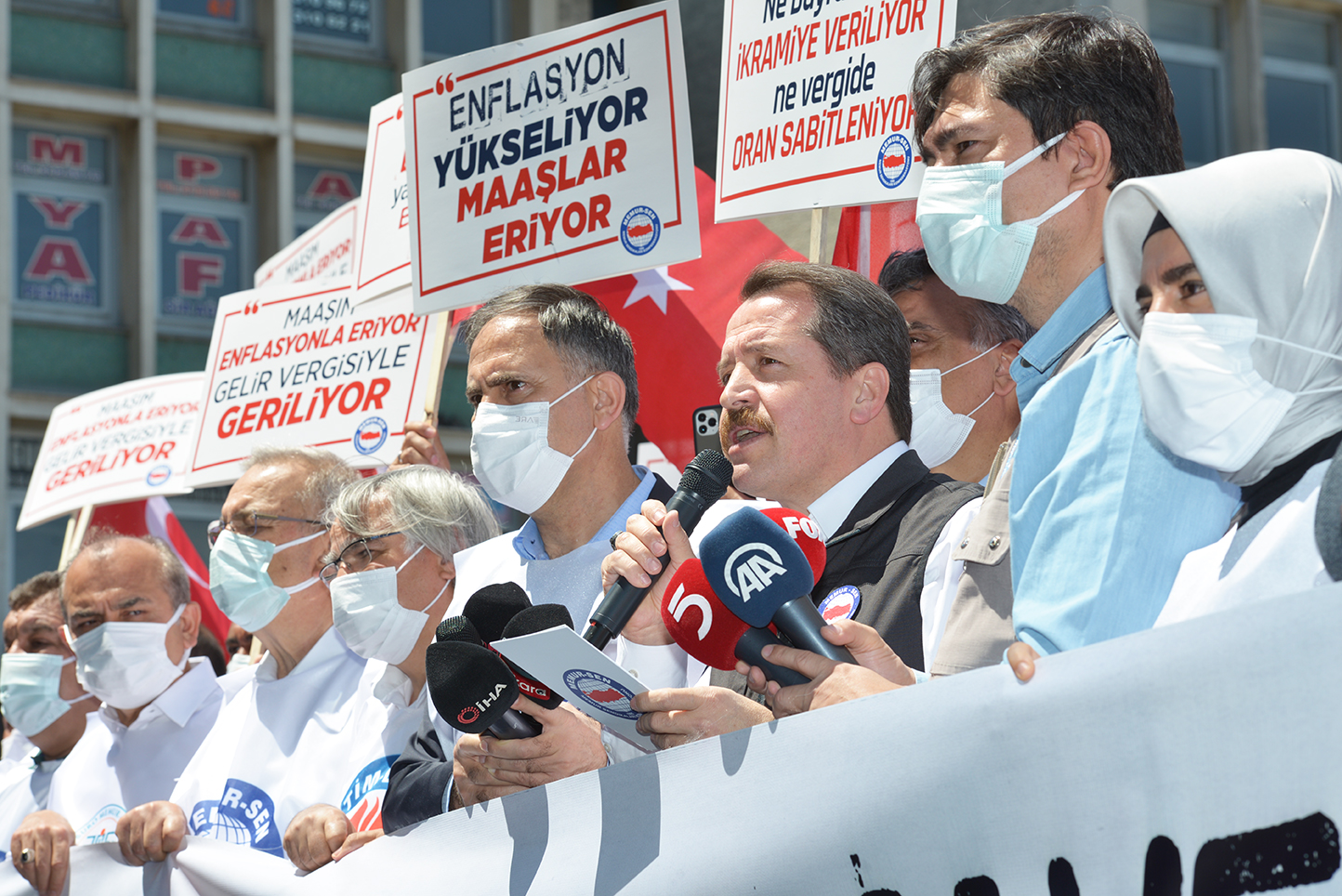 Stressing the inability of the collective bargaining system to guarantee decent pay conditions, Ali Yalçin referred to the distress situation of civil servants who now have difficulties in meeting their daily expenses: "Monetary poverty can lead to social exclusion and many single-earner couples with children are in an alarming situation. ", he remarked.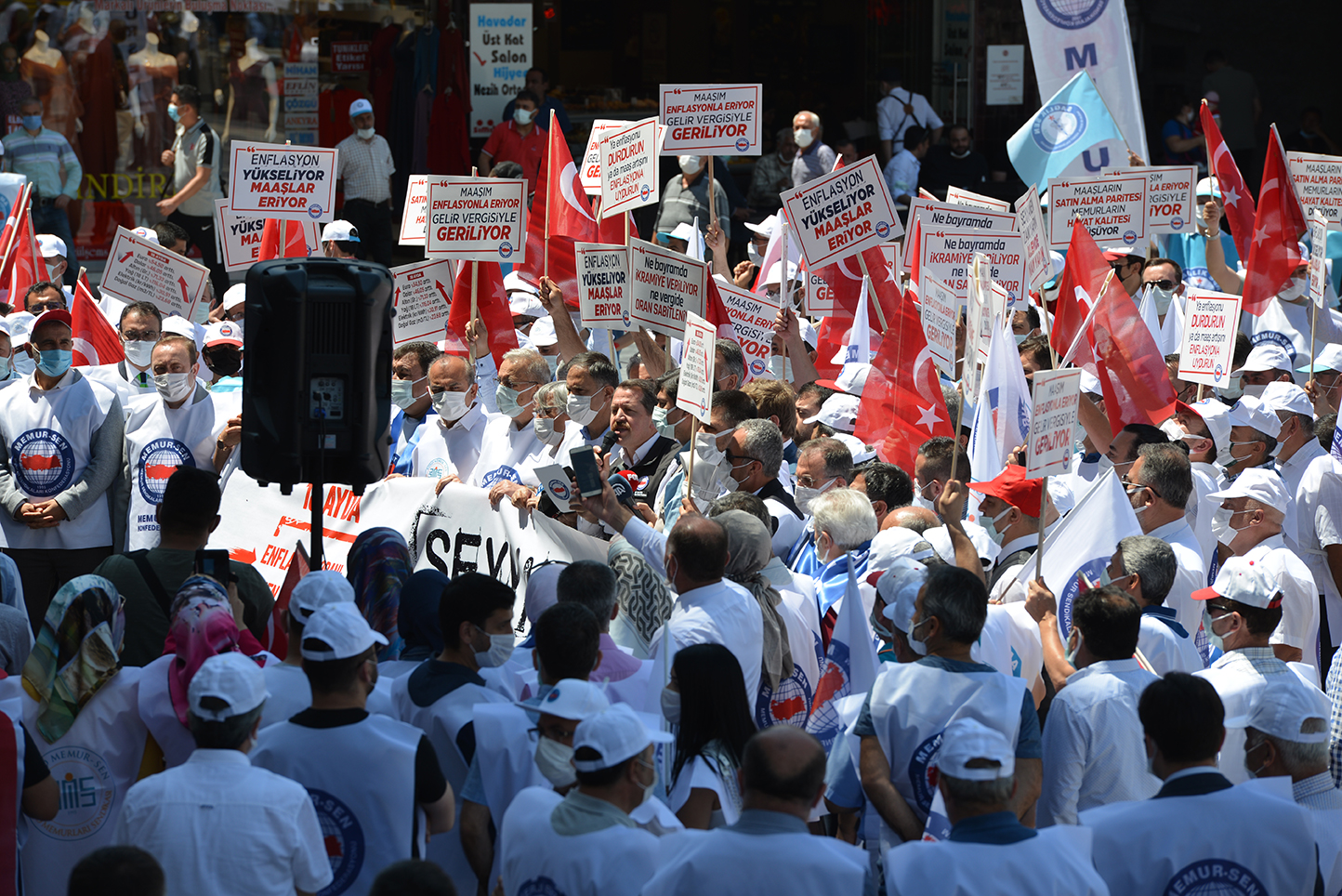 Regarding the preliminary demands made by the memur-Sen confederation, Ali Yalçin said: "The lowest salaries in the public service should be increased by at least 10% just to enable them to survive," he said.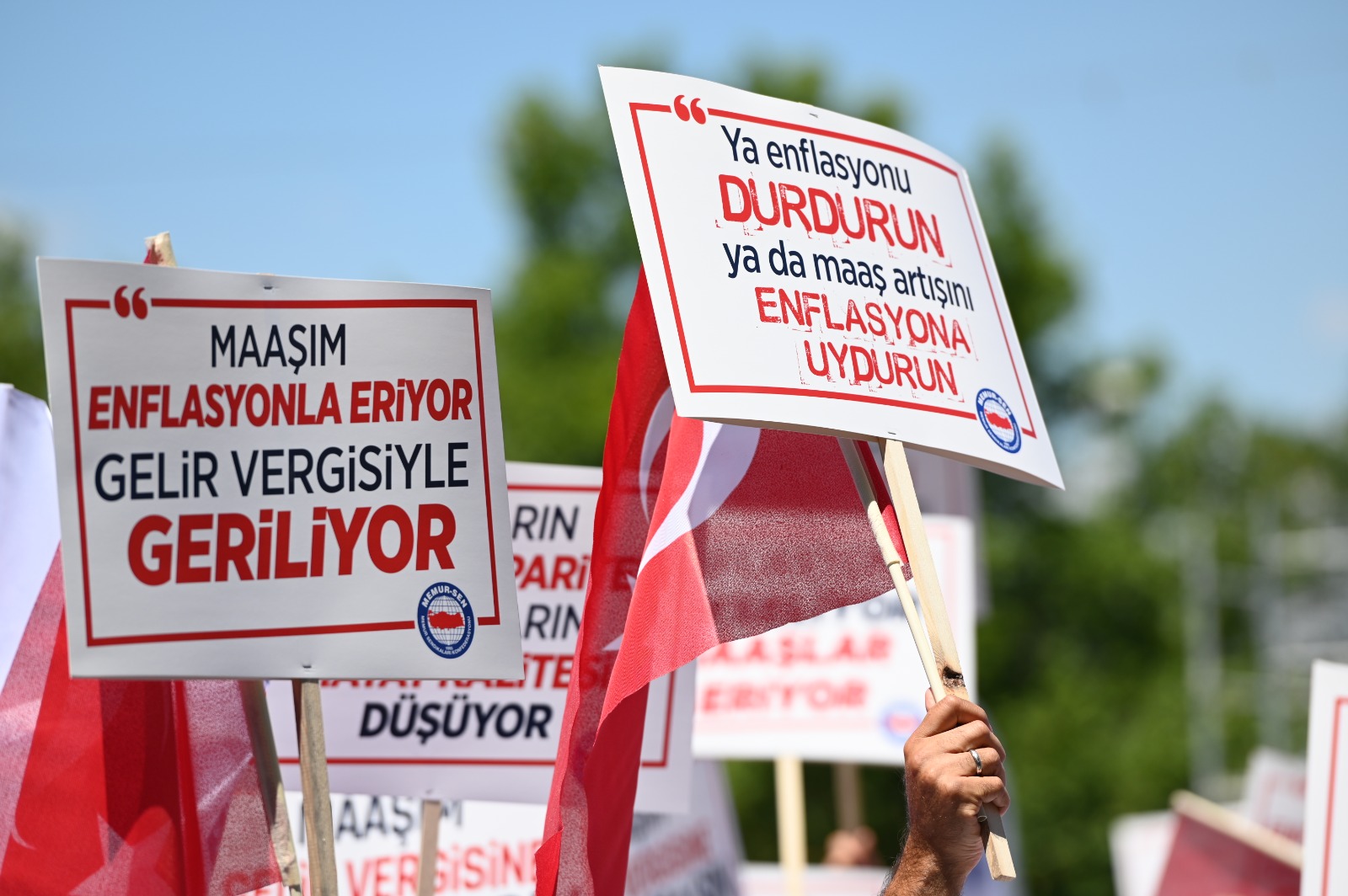 It is therefore shocking according to Yalçın that: "The Government is hiding behind its financial incapacity as a pretext while at the same time the Turkish economy is recording new export records," adding that: "The tax policy has become more favorable for the wealthiest and less for the poorest, thus increasing inequality," he lamented.