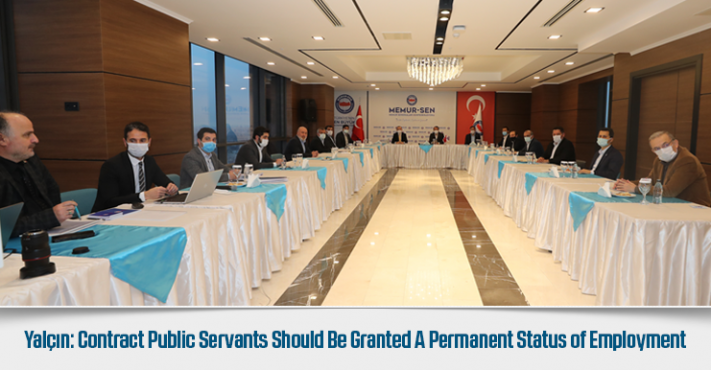 Yalçın: Contract Public Servants Should Be Granted A Permanent Status of Employment
---
13.02.21, Saturday
Mehmet Muş, AK Party Group Deputy Chairman, paid a return visit to the Memur-Sen Confederation. 
The main topic of the agenda was "Inequalities in the Civil Service". On this occasion, the Vice President of Memur-Sen, Haci Bayram Tonbul spoke about the problems of contract public servants, specifying that their number is increasing, he mentioned the different types of contracts in the public service, specifying that there were no less than 39 contractual employment statuses in total.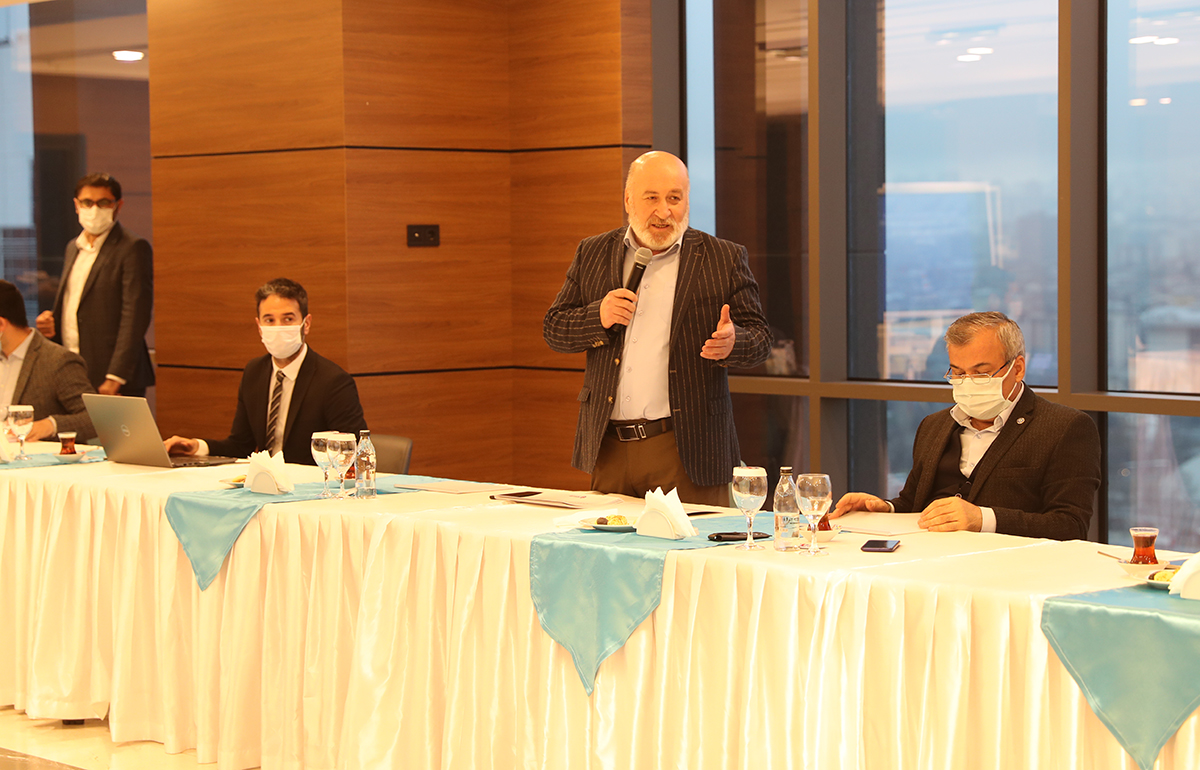 Tonbul stressed that there exist further inequalities and injustices in employment contract, particularly on issues of job security, promotion, change of title, changing of the institutions, etc. and these inequalities should be eliminated as soon as possible.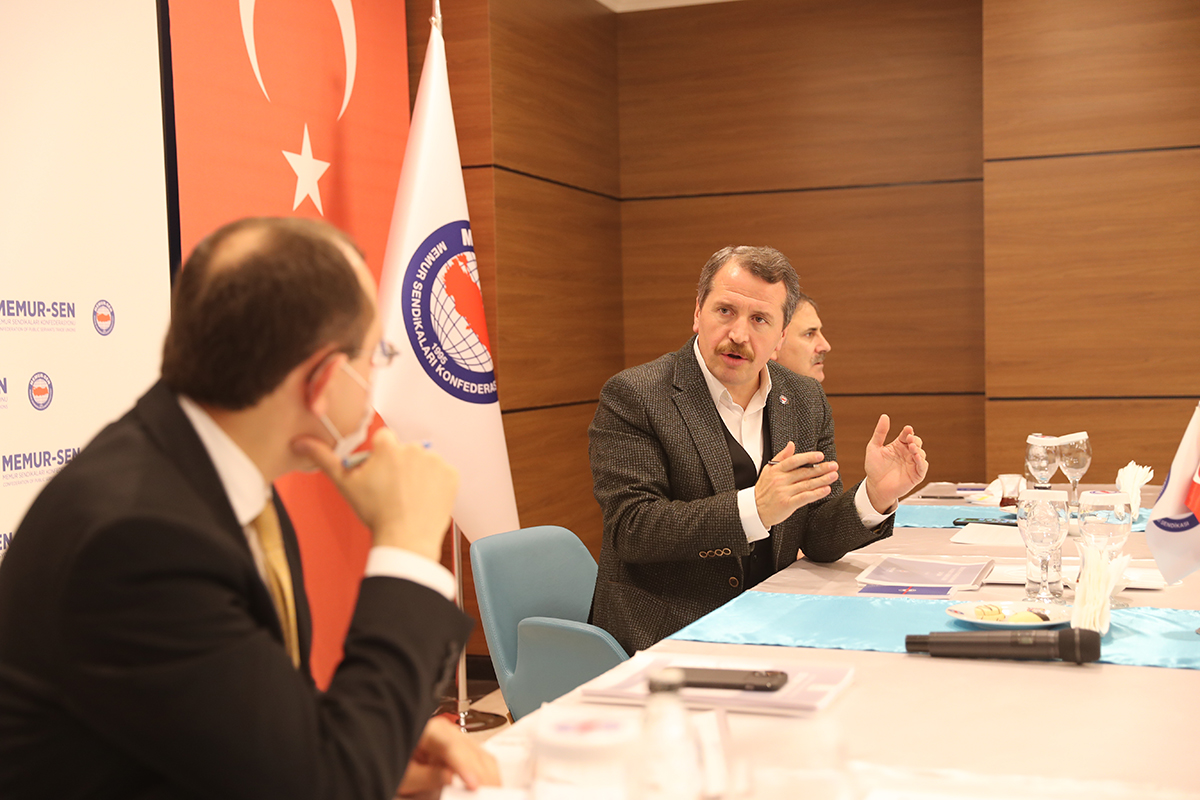 Yalçın said that the application of the permanent employment model in the public sector will be the only solution for the elimination of differences between public servants. This will meet
the expectations of contract public servants. Turkey must treat all its public workers equally.