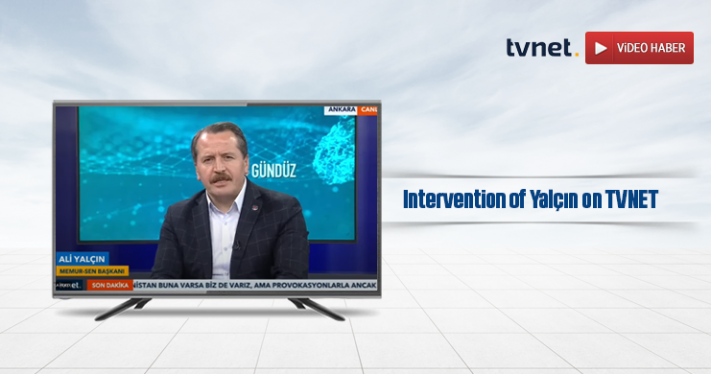 Intervention of Yalçın on TVNET
---
30.11.21, Tuesday
As a live guest on TVNET's sets, Ali Yalçın, President of Memur-Sen, was asked on the issue of the of the upgrading severance pay and retirement pensions that will be discussed with the public employer soon.
Speaking to TVNET journalists, Yalçın said, "Memur-Sen has managed to achieve radical changes on issues such as advancement, step, grade and promotion bonuses, but also commitments from the public employer regarding the demands of civil servants on geographical and professional mobility, and especially on the issue of ending the use of private law contractual jobs in the civil service.
Responding to journalists' questions regarding severance pay and retirement pensions, Yalçın said, "Our position could not be more clear, neat and precise, we expect the public employer to treat all its public workers with the same regard, without discriminating between its contractual workers and its civil servants and filfull with equal severance pay and retirement pensions to all its public workers." he concluded.